Long gone are the days when your clients took to the Yellow Pages to look for lawyers and related services. Instead, research shows that 97% of customers now go to search engines to find local products and services they are interested in.
This indicates that a robust digital marketing approach is no longer just an option but a necessity for law firms such as yours.
This is the only way to stand out among a crowd of competitors that offer services similar to yours. Whether you excel at personal law or corporate law, the chances are that several other law firms have sprung up around you to give you a run for your money. They might not be the best at what they do, but they sure do market their services like it.
Here's the good news: you don't need to spend millions to get people to sit up and take notice of your legal practice. You only need good law firm SEO.
SEO strengthens the digital presence of your law firm and helps your website show up at the top of local search results when people go looking. This ensures that they get to click through to your site first so you can make an impact on them before your competitors do.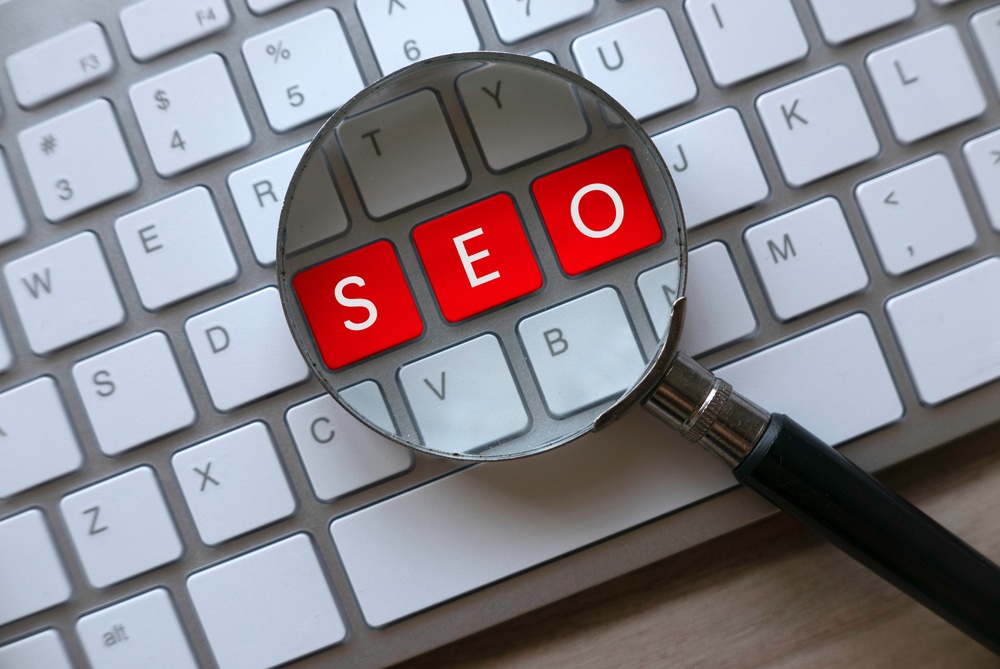 The fact is that 25% of law firms and 47% of lawyers already leverage online marketing platforms to boost their digital efforts. However, if you don't do legal website SEO or use other digital marketing tools, your website might not even show on the first page of search results. Simply put, if you want quality website traffic and leads that convert without being a pain, local SEO can help you get there and do a lot more.
Now that we know why it's essential to invest in SEO for law firms let's see what it entails.
Tips To Generate Leads And Traffic For Law Firms
Here are some critical ways to leverage law firm SEO to get a top ranking, drive high-quality traffic and ultimately generate more leads.
1. Focus On Technical SEO
As the big-dog among search engines, Google prioritizes technical SEO, letting everyone know that it's the key to improving your ranking.
Before starting actual optimization, your legal SEO specialists conduct a technical SEO audit of your site to see what needs to be done to improve its standing on Search Results Pages. Here are some simple ways to do just that:
Fix Broken Links
If you have been online a long time, there is a high chance that your website has broken links, which is harmful to your SEO in two ways. Firstly, they divert crawlers' attention to links that aren't working when, instead, they could have indexed valuable working links.
Secondly, they can ruin your law firm's credibility, which results in potential customers bouncing off your site. Research shows how 88 percent of users will not return to a website after having an unsatisfactory experience. This includes broken links. They drive away prospects, hurting your reputation in the meanwhile.
Identify Crawl Errors
The easier you make it for Google and other search engines to crawl or index your page, your chances of ranking higher are better. However, sometimes the crawling process can be hindered due to errors, which prospective customers can discover when they click your link and receive an error message in return.
Improve Your Loading Speed
Google has clearly stated that webpage loading speed is one of the indicators their algorithm uses to rank sites. Moreover, page speed directly affects user experience as well. The longer the load time, the longer they have to wait, and the higher their chance of a bounce.
Site Structure and Navigation
Site structure and navigation are an integral but often undermined part of technical SEO. The simple and most obvious reason for prioritizing the creation of a great site structure is that it equates to a good user experience. Ensuring that your visitors can easily find things or locate what they are looking for enhances their satisfaction rate.
And of course, this is important because the Google algorithm uses info from searchers themselves when ranking your site. So, if your website has low dwell time and poor CTRs, it won't do well on SERPs.
AMP Optimization
According to a recent study, mobile traffic in daily media consumption has increased by a whopping 504% since 2011. Why is this important to know? To amplify your content and SEO strategy results, you need to optimize your website for mobile devices.
Accelerated Mobile Pages (or AMP) was launched in 2016 by Google for that very purpose. The AMP versions of blog posts, products, or landing pages are supposed to load on mobile instantly. It usually appears in the form of a card on mobile SERPs. It also displays a lightning bolt so that users know that this page will have a faster loading time than the non-AMP pages next to it.
An early study even showed how the Google AMP pages load 4x faster than the traditionally optimized mobile pages. So, to ensure your clients have a great experience exploring your site on their mobile, AMP optimization is key.
2. Create Powerful SEO Content For Enhanced On-Page Optimization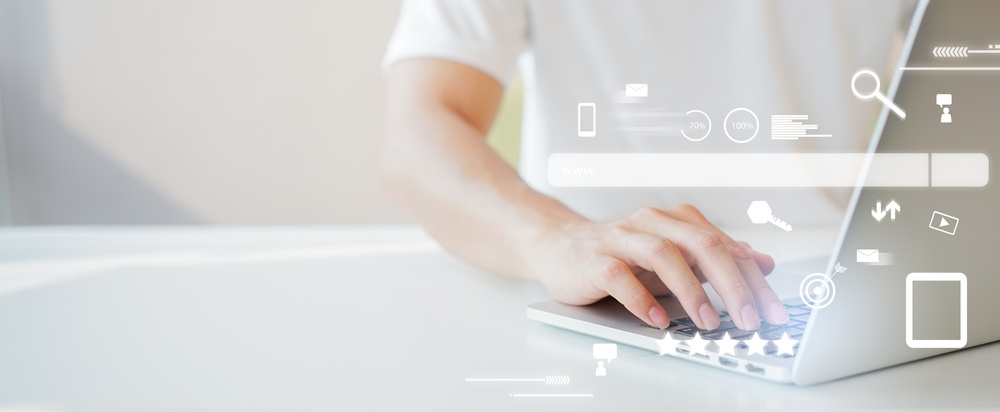 Your content should be shareable so that people want to link back to it.
When writing high-quality content for your site that has the potential for optimization, there are a few things to keep in mind:
Do a content audit so that your existing content can be assessed and then improved, repurposed, added, cut out, or reorganized
Please take a look at the law firm SEO tactics high-performing competitors are employing and plan a strategy to outperform them, such as the skyscraper technique, which is highly popular
Even though your target audience consists of those within the legal field, you need to ensure that legal jargon is kept to a minimum and the content is readable. Keep in mind that America's reading level on average is at a 7th-8th grade level
Ensure you backlink to trustworthy sources and post completely original content; otherwise, your ranking can be negatively affected, and your reputation can be damaged
Good content is a part of the on-page optimization efforts of your law firm SEO specialists. It is the process of incorporating keywords into your site. This technique works by using focus keywords throughout your site so that SERPs and users can understand what each landing page is referring to.
However, you should ensure that you don't over-use keywords; otherwise, they may read awkwardly and look very spammy. All you need to do is choose a focus keyword for each specific post or page, use it in your title tag and the H1.
The on-page optimization process also involves the addition of external and internal links and the use of high-quality images with alt-texts. Keep reminding yourself that your main goal should be to provide valuable content for your potential clients before all else.
3. Ensure Consistent Link Building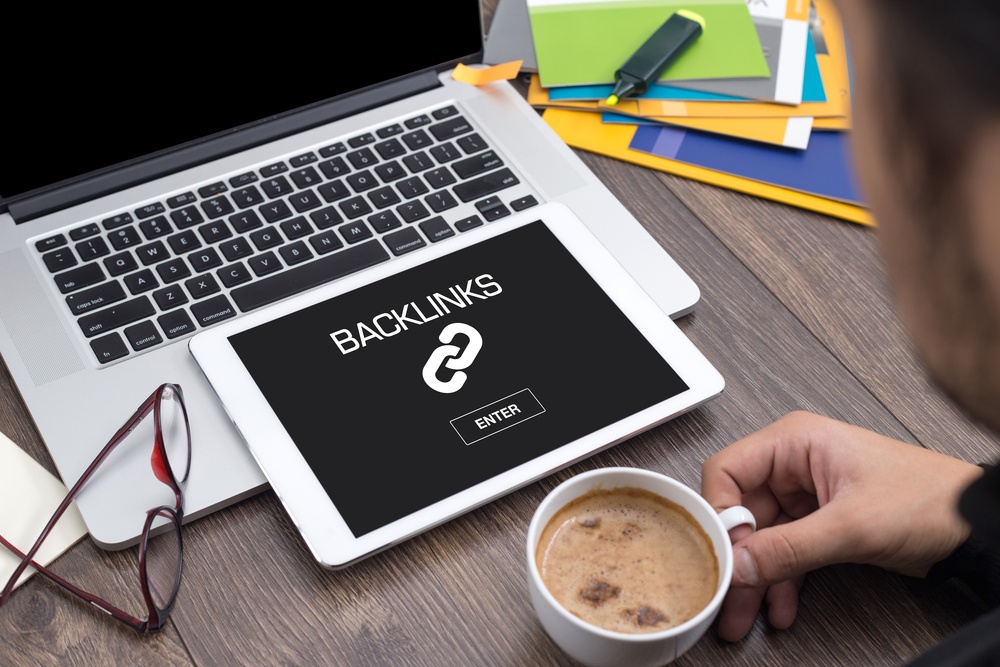 An off-site law firm SEO best practice that's bound to yield results is link building. Having a 'healthy link profile' makes Google recognize your site as trustworthy, ranking it higher in search results.
There are several ways to get inbound links, such as getting quoted within online news content. Another way to do so is by writing guest blog posts that can be linked back to your site. A way to go about this is by providing news relating to the law to places that cater to law professionals.
Even if you write for areas that do not have lawyers as their primary audience, ensure that the guest blog site has a good domain authority so you can receive the benefits backlinks provide.
4. Use Local SEO To Improve Local Ranking
Local SEO for law firms is one of the essential parts of the strategy to drive traffic and generate leads. This is especially necessary in case you have several office locations. You should include an optimized page on your site for each area so you can connect with your local audiences.
5. Manage Your Online Reputation And Business Reviews
It is crucial for all businesses, especially law firms, to showcase all their positive testimonials on popular websites such as Facebook and Google so that clients can view your firm as trustworthy. However, ensuring that all reviews, negative or positive, are responded to shows existing and prospective clients that you do care enough to listen and take action accordingly.
Moreover, collecting and managing reviews about your firm on websites such as avvo.com and lawyers.com that are industry-specific allows you to attract leads who are desperate to seek legal counsel.
Conclusion
SEO for law firms is undeniably helpful if you are looking to drive traffic and nurture organic leads. Furthermore, it allows you to stand out within a highly competitive field.
To ensure high rankings for your law firm along with an increase in leads and traffic for your firm, opt for professional SEO services by Rize Marketing in South Florida. We enhance your firm's online presence so your target audience can easily find you. With our help, your law firm will surely reach new heights.