Law firms can leverage social networks for multiple purposes, from building brand awareness to recruiting new talent and educating a new generation of customers. Sure, it's in your best interest not to focus on everything at once—not if you don't want to blend into the crowd, at least. The secret to a successful social media strategy for law firms is setting clear goals and executing around your audience's needs and expectations.
Simply put, personalization and customized strategies are the game-changers for law firms that aim to leverage social media for business growth. After all, you've got to put your best foot forward if you want to stand out and convince the right clients to trust you with their legal issues.
Why isn't social media a one-size-fits-all solution for law firms? With so many types of clients and law branches, it's essential to make sure you send the right message to the right audience at the right time to gain trust and build thought leadership in your field.
Why Lawyers Need A Strong Social Media Presence
Understanding the benefits of having a social media presence can help you decide what social networks to pursue and how to best use your resources moving forward.
So, how can social media help law firms?
Social media usage increases brand awareness.
You get to show the human side of your law firm.
Social networks can bring new leads and clients.
They're a safe place for building relationships with new clients.
Social media and networking go hand in hand.
Recruiting new talent starts on social media.
You can pursue one or more benefits and even adapt these general goals to reflect your overall business goals and interests. Depending on what you need to achieve, you can also pick the proper channels for you—because no, you don't need to be everywhere.
So, What Social Media Channels Work Best for Law Firms?
You want to choose the social networks that are more likely to connect you to the right people, and here's some helpful information to make that decision.
LinkedIn is the top choice for law firms that need to consolidate their brand reputation and build thought leadership. It has around 675 million monthly active users across baby boomers, generation X, and millennials. It also serves you well if you want to build B2B relationships and attract new talent.
Facebook is the most popular social media channel, and many people use it to connect with friends and families. Depending on the law you practice, you might want to use it to stay top of mind and build trust with potential clients. Moreover, Facebook is the game-changer for advertising.
YouTube is more than a social media channel, being also the second largest search engine after Google. Plus, video is here to stay, and many law firms have yet to learn how to use this platform successfully. If you build a presence here, you can reach a broad audience on a platform where your competitors still learn the basics.
Twitter works when you continuously provide your audience with fresh and relevant content. It's great for connecting with peers in your industry and keeping up with the latest news. If you want to make it here, you need to learn how to use hashtags—#LawTwitter, for example, is an excellent opportunity to join an existing community and expand your network.
Instagram is the go-to place for millennials and younger generations, so you can use this platform to educate the next generation of clients and even attract new talent. The benefits of having a presence here come from the over 1 billion users and the advertising features.
Reddit can be the right channel for law firms interested in building thought leadership outside a B2B audience. You get to connect with potential clients in a relaxed environment and use your expertise to help and educate people.
TikTok might be new to the party, but all eyes are on it, and many lawyers have successfully built an audience on this platform. It's an excellent opportunity for law firms that have the resources to experiment with video.
Other platforms: depending on your audience and their needs, you might benefit from testing social media channels like Pinterest or Clubhouse.
5 Steps to A Successful Social Media Strategy for Law Firms
Despite what you may have read online, you don't need secret recipes to succeed on social media. All you need is a cohesive strategy and an excellent plan of action so that everything you do online is aligned to your goals and speaks to your target audience.
Here are the five steps that can help you set your social media channels up for success.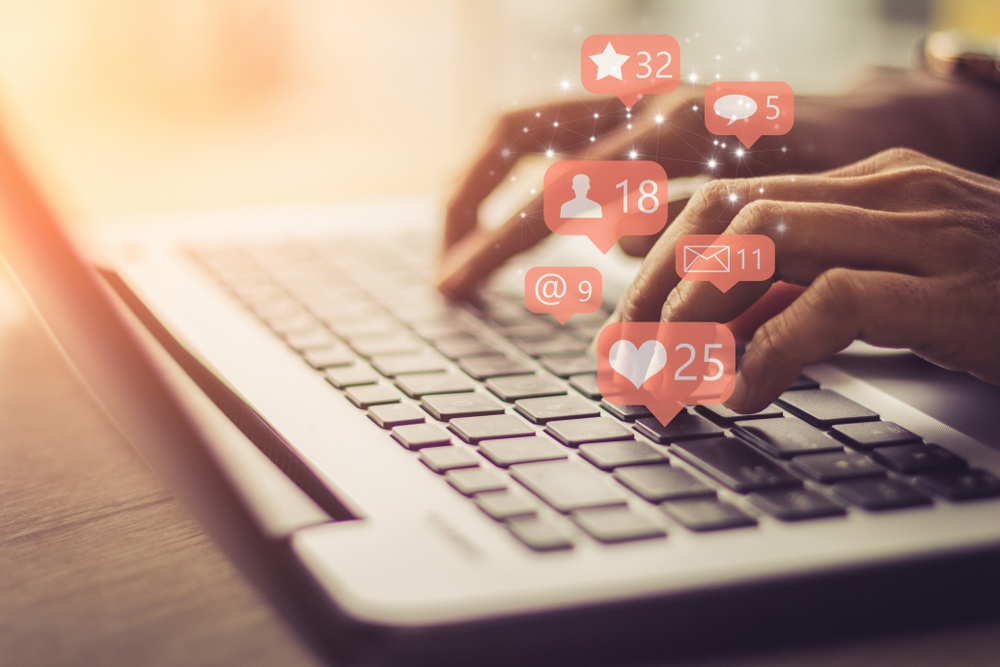 1. Set Goals Based on Your Overall Marketing and Business Goals
Tweeting chaotically or posting polls on LinkedIn just because everyone does it won't make the cut. You must decide what you want to achieve on social media before you get started. Moreover, it's best to develop your strategy as part of your digital marketing efforts to understand their role in the overall marketing strategy. Once you know the outcome, it becomes easier to decide on the social networks to communicate your brand with your followers.
Sure, you won't figure things out from day one, and you want to test with several social media channels before deciding what works best for your company. This trial and error can also help you assess the attainability of your goals and the possible return on investment so that you can adjust accordingly.
How do you start? The obvious choice for most law firms is a LinkedIn presence. However, this platform alone is rarely enough for a law firm to stand out from competitors.
Tamara Sykes, PR & reputation specialist at Postali, recommends using Facebook for visibility and Twitter for networking, besides LinkedIn. "I'm also a fan of using Instagram, TikTok, and Clubhouse, but only if you're committed to being consistent. Ideally, you should use your Google Analytics to see which platforms get you the most traffic and conversions. Then choose the top two and engage consistently on those," Sykes says.
2. Analyze Your Audience to Understand What Social Platforms Best Serve Your Interests
The second step to a successful social media strategy for law firms is to analyze your audience and their social media habits thoroughly. Overall, people spend around two and a half hours per day socializing online, mainly on Facebook, Twitter, Instagram, YouTube, Facebook Messenger, and TikTok. However, it doesn't mean you need to cover all these platforms to be successful.
Social networks aren't made equal; each attracts a different audience, and people use them for various purposes. So, you want to focus exclusively on the social media most likely to connect you with your audience, depending on the clientele you target and the type of law you practice.
Jennifer Wegman, a social media strategist, believes law firms should parcel down as much as possible to the exact audience they're trying to reach to get the best results. She explains: "If you do business law or corporate, high net wealth estate planning, or white-collar crimes, then LinkedIn is your best bet. If your law firm serves the public for divorces, custody, DUI, criminal law, etc., then you'll want a heightened presence on Instagram, Facebook, TikTok, and perhaps Twitter."
3. Decide How You Want to Position Your Company on Social Media
Once you've picked your platforms and know what your audience looks like, it's time to polish your messaging and decide what kind of content you'll lead with. You want to be clear about how you interact with followers to ensure a consistent social media presence through all your channels.
This is particularly important for law firms, which cannot afford discrepancies online. It's no secret that most people aren't exactly fond of lawyers. Recent polls have shown that 30% of Americans think that lawyers' ethical standards are low or very low.
Your social media presence can help you communicate your values and gain people's trust when done well. So, how can you reach that consistency necessary for adequately positioning your brand on social media? You want to create a brand guide and a style guide in which you list what you can and cannot talk about on social media. Make sure you cover everything, from terms to avoid to the type of images you want to use.
These guidelines will help your social media team be on-brand every time they publish content or communicate with your audience. Moreover, they'll be an excellent training tool if you decide to outsource social media marketing services.
4. Ideate Content and Create a Social Media Content Calendar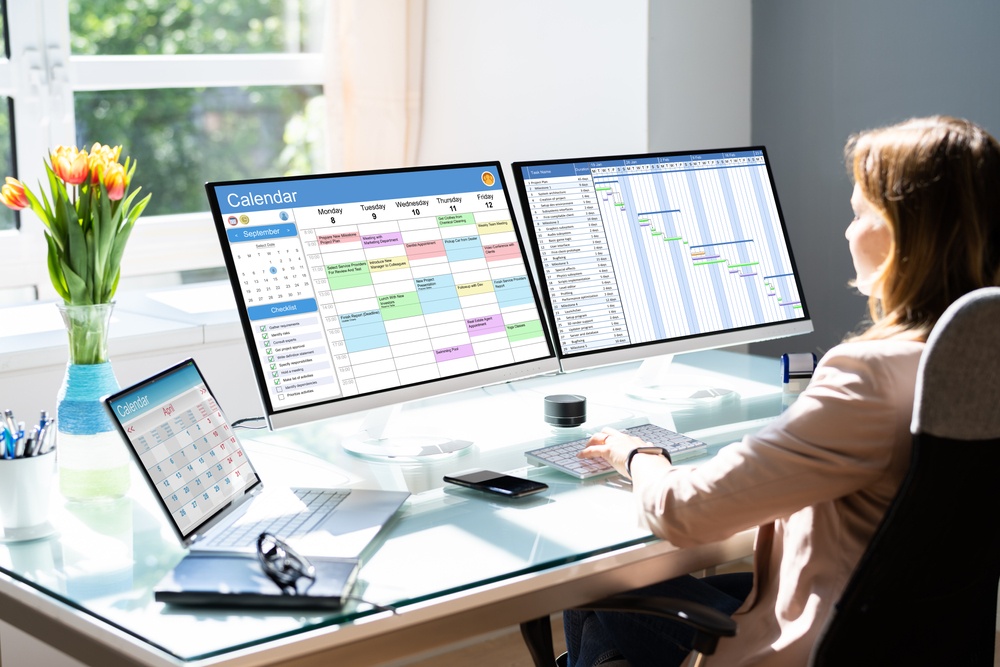 Building a content calendar means deciding what topics you want to be known for and identifying the best way to share information online with your audience. Once you have a list of what you want to talk about, start producing content and scheduling it, so you don't have to worry about what to post next.
As a general rule, the types of content that work best on social media are text, images, and video, and your law firm can easily integrate all three into its strategy. You can start small by repurposing content you already have—such as snippets from your blog posts, speeches you've written for speaking events and industry conferences, or old interviews and articles written about your company in local media.
As you start gaining confidence, you can develop new content and turn it into small videos and infographics. The secret is to match the content to the right platform. The heavy, corporate content works best on LinkedIn or niche Facebook groups, while flash news and legal updates perform well on Twitter. The posts meant to attract new talent, for example, have higher chances to bring results if used first on Instagram and then on LinkedIn.
Ali Abel, a communication strategist, suggests more law firms use Instagram to reach overall business goals that aren't directly related to lead generation: "Instagram is good for connecting with students (AKA future lawyers) and showing the humanity and personality of the firm."
Last but not least, pick your hashtags and use them when building your content calendar. Use tools like Hashtracking, Hashtagify, or Hashtags to identify popular hashtags in your niche and start adding them to your content to expand your reach on social media
5. Track Your Efforts and Measure ROI
To build a successful social media strategy, you must continuously track your efforts and measure results to improve your methods. Start by deciding what key performance indicators (KPIs) matter the most for your law firm, then check your numbers regularly.
It would help if you tracked more than vanity metrics, such as the number of followers and impressions. On social media, engagement is essential, so focus on KPIs that measure how your followers interact with your brand.
Keep an eye on metrics like the number of comments, average engagement rates, and conversion rates to know how effective your social media efforts are.
Leveraging Personal Brands to Grow the Company Brand
Your law firm's social media marketing strategy can only take you so far. That's because social media is supposed to be "social," which means people expect to connect to people when using these platforms. Consequently, there's a higher chance of success if law firms encourage lawyers to build personal brands on social media besides building and maintaining a company profile.
Amy Knightley, a marketing strategist, explains why the brand accounts should support the brand's experts online: "Nobody wants to follow the law firm's account. They DO want to follow the attorneys. Connect your people to the community."
While not all your staff will participate in your social media strategy, having key stakeholders ready to support your efforts can make a significant difference for your online presence.
Adding Value with Social Media
Social media channels can be used in various ways to build a brand for your law firm. Unfortunately, it's hard to tell right from wrong when you're new at social media marketing and management, and things can quickly get out of hand if you fail to plan your steps.
On the other hand, a good strategy and an action plan built around your audience, niche, and values above everything else can help you communicate effectively.
Whether you plan to use social media to get more clients, educate people about what you do, attract new talent, or simply network with your peers, you can rest assured that there's a channel where you can be successful and reach your goals. If you pick your social media channels with your target audience in mind, plan content to have something relevant to add to the conversation, and track your efforts, things will fall into place, and people will notice your brand.